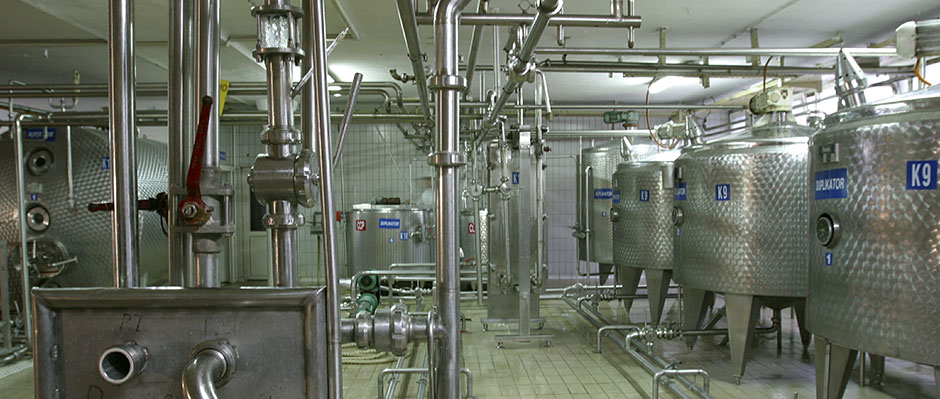 FARMERS:
Our primary producers' farms are free of any herbicides or pesticides.The cows are fed on natural pasture and grain; and Victoria has amongst the best grazing land in the world. The region where the milk is collected is amongst the cleanest and unpolluted on our planet. All the farmers have in shed quality testing and monitoring of their animals, to ensure the milk is of the highest standard at all times.
The majority of the milk is collected in a short distance of the facility and produced within 24 hours. Every load of milk is tested individually, providing quality information back to the farmers, including test results which can allow farmers to intervene quickly and rectify anything adverse. The process is qualified with ISO9001 which is a world accredited quality management system covering all aspects of the production. Things such as the factory, staff, calibration, maintenance of equipment, hygiene, occupational health and safety, and product testing regimes are strictly adhered to and ensures the quality and freshness of the product. The farms and factory are fully accredited to the highest standards in the world.
All these processes are in place to ensure that we have and produce a quality product.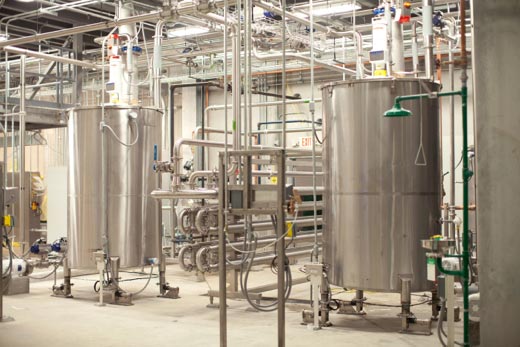 BLENDING PROCESS
Our blender uses the wet blending/spray drying process which is the superior method. The ingredients are blended together, homogenized, pasteurized and spray dried to produce a powdered product.
The pasteurization helps destroy any bacteria that may be present in the ingredients. This system also helps the even distribution of nutrients throughout the batch. Before the process begins all ingredients are tested for conformance to specifications, and when
the final product is ready, it is tested again for microbiological contaminants.
Our blenders also sample the air and water by swabbing the blending and packing areas to verify that the sites themselves do not contribute to any additional risk to the product. A rigorous sampling program during manufacturing of the powder is performed. Each day an auto sampler takes 180 powder samples as a representation of that days production. This series of triplicate samples is sealed, with one series being sent to an independent accredited laboratory for product clearance assessment (NATA, National Association of Testing Authorities). The remaining two sets are kept at the facility of the blender for further sampling should it be required when the goods arrive at their destination.
The blenders sampling system far exceeds DAFF (Department of Agriculture Fisheries and Forrestry) requirements and demonstrates a true sampling regime to customers that attest to the highest quality and integrity.
In conjunction with this, the blender also retains a series of cans throughout the production day as finished product samples. This ensures critical cut off points are maintained should there be the need to isolate problems prior to clearance.
Staff at the blending packing or warehouse facility are all accredited with the appropriate qualifications and certification.